We can assist you in:
Complete product design from scratch till mass production

Enclosure design involving our industrial designer partners

Firmware development

Turnkey NB-IoT solutions

Mobile application development

MESH network RF evaluation: creating RF test environment, mesh emulation and sniffing/monitoring tools
Bluetooth Smart PCB antenna simulation and design
Solving harmonic radiation issues
Matching network tuning and design
RF shielding tricks & re-design hints, additional filtering network design and measurement
RF PCB prototyping to assist your quick evaluation
EMC troubleshooting and verification in an-echoic antenna chambers
Circuitry validations for ETSI / FCC / ARIB / ANATEL standards
Projects and Product Designs
Radio frequency analysis of soil with different salt, fertilizer and different soil types
Investigating RF parameters like phase, amplitude parameters from low frequencies up to 1 GHz for novel soil humidity detection possibilities and cheaper but more reliable circuitry design. RF parameters saved at the beginning of test using dry soil and irrigation happened just right after and parameters evaluated over several hours in a timelapse style.
Microwave Oven Spectrum Analysis for Machine Learning Support
Smart Microwave Oven development for improved food parameter prediction and improved user safety of skin burn, also helps mitigating hot/cold food effect. No need for time setting only "1 click" food heating.
Single channel USB connected Software Defined Radio with USB HUB feature.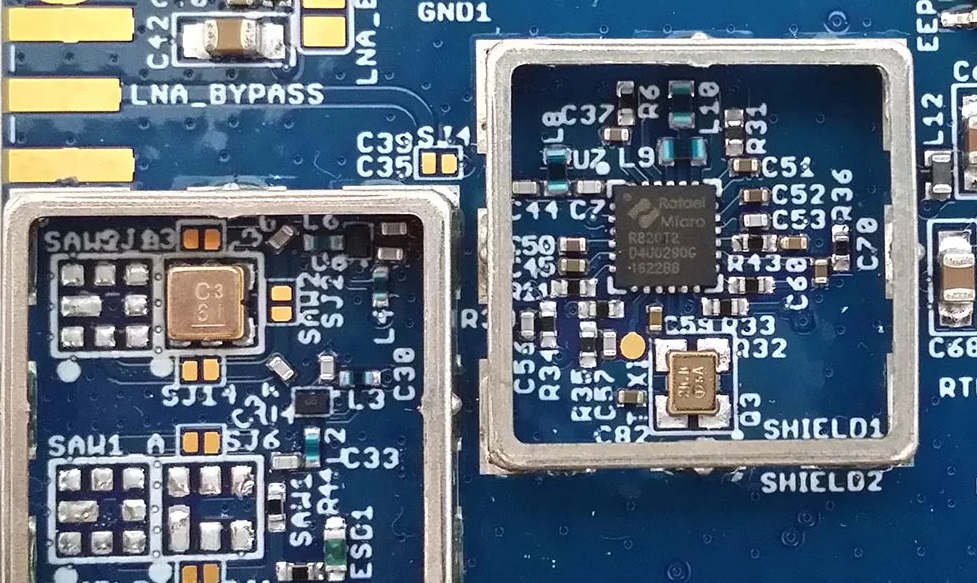 Quad channel USB connected, coherent Software Defined Radio
Standalone USB powered frequency mixer and generator device.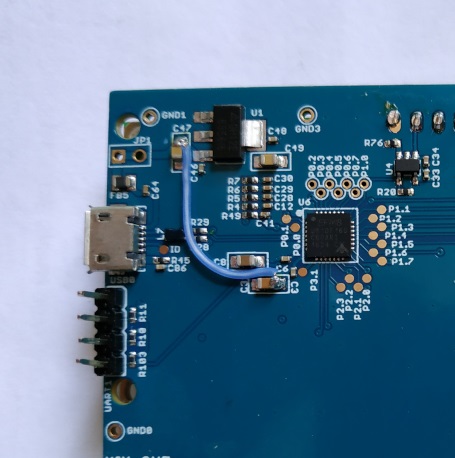 RF Mesh Network Hardware Design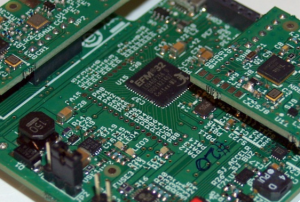 2.4 GHz  Zigbee RF module design
PCB antenna simulation
Design and selection from scratch, according to my customers specific needs.
Anechoic antenna testsite measurement for checking aginst ETSI / FCC compliance issues before mass production.
Arranging pilot run manufacturing before mass production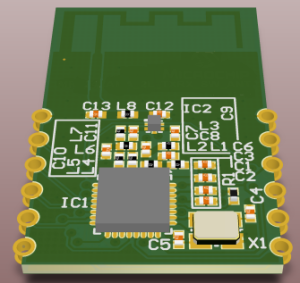 2.4 GHz Bluetooth Smart Module design on a small footprint
PCB antenna simulation, prototyping, measurement and tuning in final environment
Conducted and radiated measurements, LPF and matching network optimization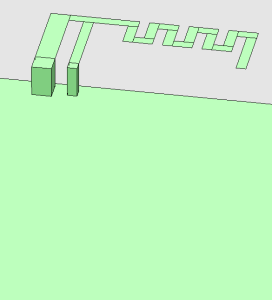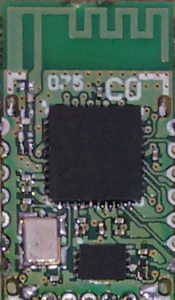 433.92 MHz ISM band keyfob reference design
PCB antenna simulation: my client wanted a super-low cost BOM, without any external matching network component (50 ohm by design)
Antenna measurement and fine tune on Vector Network Analyzer
Considering parasitic effects: hand effect and plastic enclosure
An-echoic antenna room tests, EMC compatibility validation against ETSI, FCC (passed)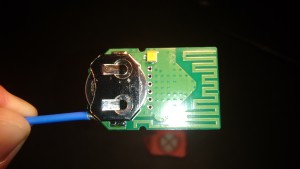 Raspberry Pi WSPR TX module design
Please find the QRPi manual here: http://j.mp/tapr-qrpi
Published during my presentation at TAPR DCC 2015 conference: https://www.tapr.org/dcc.html
WSPR "Weak Signal Propagation Reporter" is an exciting high coding gain modulation mode, which help radio amateurs to make low power and extremely high range connections (~2000km range@20dBm Finland-Hungary). WSPR is developed by Joe Taylor, K1JT an American astrophysicist and Nobel Prize holder.  When using my module you don't need an expensive radio transmitter for broadcasting WSPR signals, as the Raspberry Pi does the job.
My plug-in module consist of a: DC block – Band Pass Filter (BPF) – Buffer PA stage – Low Pass Filter (LPF) – ESD protection – ANT wire terminal, in a compact form factor.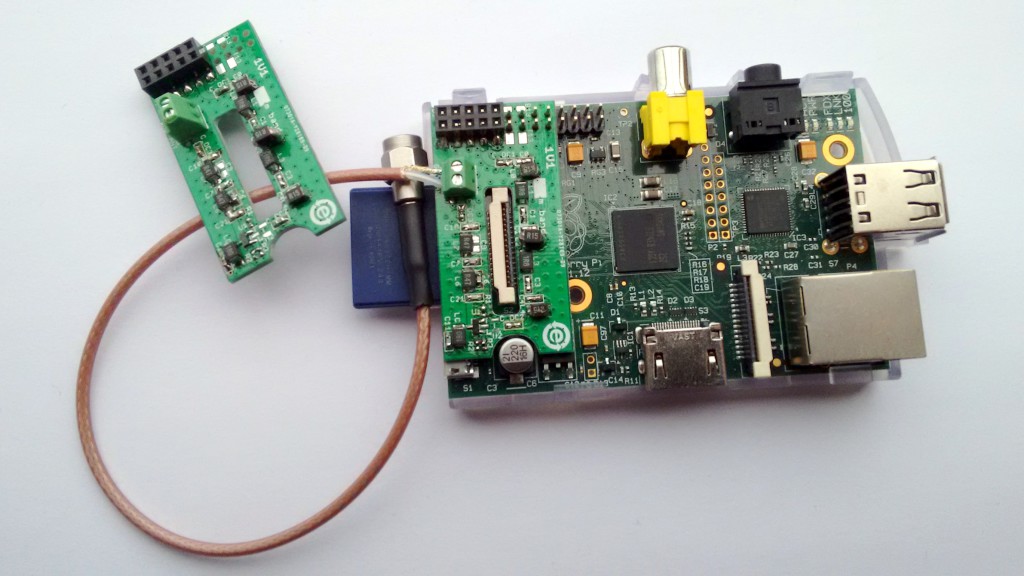 Smart RFID tag design – An NFC Bootloader Ready Smart RFID Device
1 year battery lifetime
button interface
NFC bootloader ready, OTA (over the air) firmware update
Multi layer RFID PCB antenna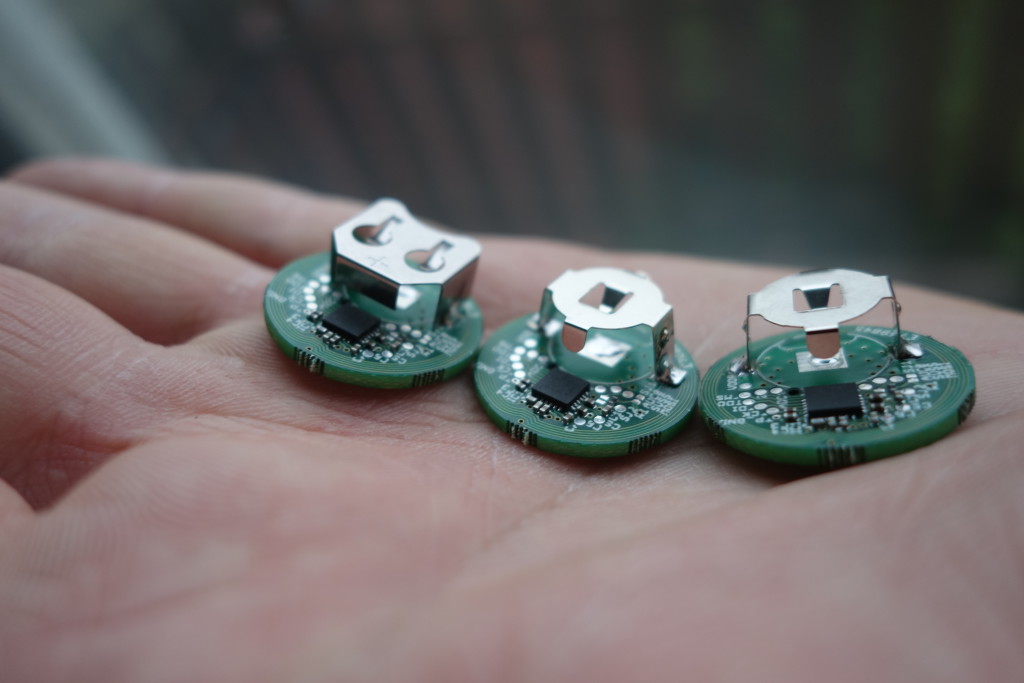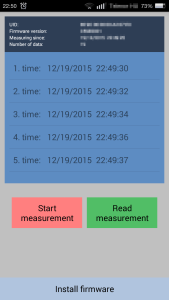 COB design – with 0603 inductor RFID antenna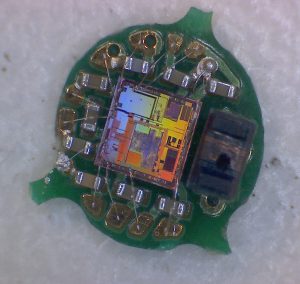 CNC Black Box – a Battery Powered CNC RS232 SDCard Data Uploader!
Have you ever met the problem "feeding your CNC machine 0-24h" by challenging and old fashioned interfaces like RS232 port, floppy disk, manual type in? That's a pain! Here comes CNC Black Box which will be an economical solution to keep your CNC-s updated and running non-stop!
For quote and order of CNC Black Box please send an email !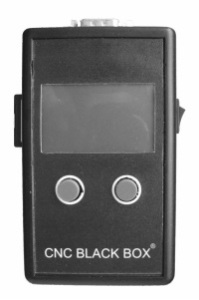 Graphical LCD menu with backlight
Two push-buttons
RS-232 serial interface with DE-9 connector
Configurable serial port encoding (7E2, 8N1, 8E1)
Various serial port data rate options (2400 baud, 4800 baud… etc.)
Integrated ESD protection
SDHC memory card support
Low power consumption
Small form factor
Runs off 6RL61 9V battery